On my mind
so, here you are
too foreign for home
too foreign for here.
never enough for both.
— Ijeoma Umebinyuo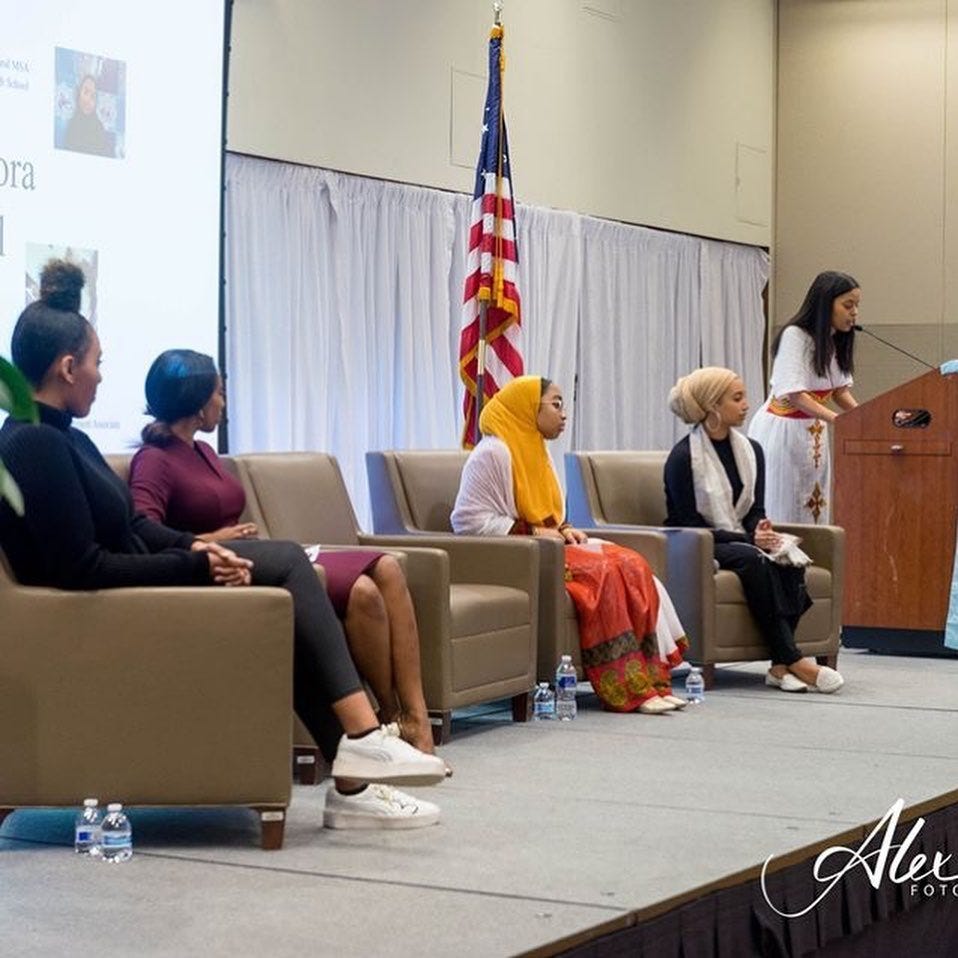 I got a last minute invite to join a panel of young Eritrean women in the diaspora to discuss our experience advocating for the humanitarian crisis in Eritrea and our connection to the struggle for freedom. Neither of my parents fought in the Eritrean independence war, but a number of my relatives did and they continue to be passionately involved with raising awareness about the political situation in their home country and supporting refugees and asylum seekers around the world. I was basically raised around non-stop conversations about Eritrean politics at the dinner table and post-dinner coffee, the sound of EriTV blasting in the living room on weekend mornings, and heated social media comments from pro-government and opposition folks. The intensity was strange and unsettling as a kid, but as I grew older and more invested in social justice as a high school and then college student, I wanted to pay attention. It led me to write my undergrad thesis on narratives of Eritrean refugee women resettled in Phoenix.
In case you're not caught up with what's going on in Eritrea, check out this report for some history and context. Essentially, Eritreans are suffering from a massive refugee crisis, as people flee indefinite military service, lack of freedom and civil liberties, poor educational and employment opportunities, no freedom of the press and no freedom of assembly. No political parties are allowed to operate, while Isaias Afwerki has held onto his role as president since Eritrea won its independence from Ethiopia in 1991 and he assumed office in 1993. Journalists, advocates, government officials and anyone seen as opposition to the Eritrean government disappear with no accountability. There have been restrictions on religious freedom of certain groups recently. And to add to the pain, so many countries from Sudan, Israel, Libya and now the U.S. have begun to kick out Eritrean refugees and deny asylum seekers. Trump just added Eritrea to his travel ban.
I remember watching the Arab Spring take off and I wondered if that momentum would also reach Eritrea. Just last year, we saw the world turn blue for Sudan and red for Kashmir, but would we all do the same for Eritrea? Do Eritreans have the ability to effectively organize and mobilize grassroots power, create a clear vision and message that can capture attention on a global scale and bring the diaspora together? What are we missing? When will enough people know about Eritrea's existence and make it a priority? Will Eritrea's story always be about a tragedy and a dream deferred?
To be honest, I still feel underqualified and often disappointed in my own role in the diaspora community, which is what this panel aimed to unpack. The five of us spoke from our own experiences with advocacy and tried to explain why so many Eritreans aren't engaged or want to appear neutral when it comes to politics. I've written a few articles about the refugee crisis and papers, did some volunteering but otherwise, I've been waiting for some significant movement or leadership to provide tangible actions that I can participate in, write about and share widely.
We discussed the lack of education many young Eritreans have about Eritrea beyond superficial cultural customs, festivals and parties, and food. Some are often sheltered from their family's history and experiences and maybe identify more with being American or are not raised around other Eritreans. Another challenge is the stigma and fear around being an open advocate and freely expressing their beliefs because of repercussions to family and friends who still live back home. There is also very real PTSD and trauma our elders may have, which makes them focus on just providing their kids with a good life and avoiding controversial situations.
I was moved by one of the panelists who is a recent arrival from Eritrea to the U.S. within the last six months. Out of all of us, she was the most qualified to paint an accurate picture of what's going on today. She spoke, often on the verge of tears, on what life in Eritrea was like, her family, how one of her friends disappeared and died in prison, and her time spent in Sawa, Eritrea's military training camp. It was heartbreaking to watch her try to answer the question about what to say to people who don't believe that it's all that bad in Eritrea. She said, "How can you tell me I don't know? I was there!"
Looking back, it was a privilege to be on that stage talking about issues that I think about a lot in private and never knew I would get an opportunity to critically explore with other like-minded folks in a constructive way. I, of course, still have a lot to learn and look forward to keeping up with what the Eritrean community in the DMV is doing.
Some action items shared at the event include:
Sign and share the petition asking the US State Department to help evacuate refugees out of Libya: http://bit.ly/2XzQcDy

Contact UNHCR and ask them to increase the scale of evacuations to save the lives of incarcerated refugees in Libya. Go to http://bit.ly/32eQEFQ to send a message to UNHCR's headquarters, or email their Libyan field office at LBYTR@unhcr.org.

Send a message to the EU at http://bit.ly/2Lheyvt demanding that they cancel their deal with the Libyan coast guard, and resume sea rescues instead.

Call your congressional delegation and ask them to use their unique position of power to support evacuating refugees out of Libya. Go to https://www.callmycongress.com/ to find the contact details for your senators and representatives.

Spread awareness in your communities and social media about the bill H.R. 5767, introduced by Congresswoman Ilhan Omar to defer the removal of 700 Eritrean refugees for a 24-month period, and then contact all Members of Congress about supporting the bill that would bring immediate relief to Eritrean refugees and nationals in removal procedures.
I was hopeful by the amount of people who supported and connected with our talk, but you never know if you're just preaching to the choir because the folks who showed up already know and care about these issues. But the panel was recorded so if our voices can reach others in the diaspora and make them feel empowered to learn and get involved, then maybe it'll be worth it.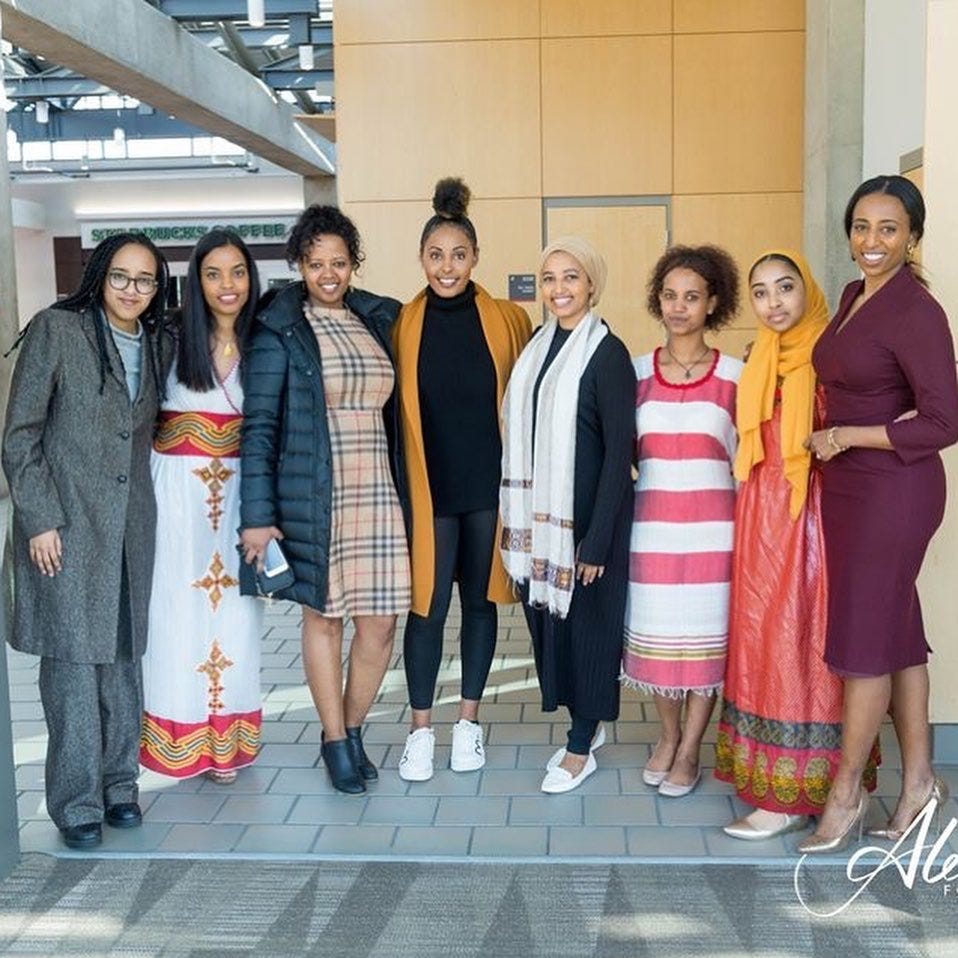 ---
What I'm noting
---
What you're noting
The Bearable Whiteness of 'Little Women' // Thank you to Ambata for sharing this op-ed on Black girls and women's complicated love for White classics
---
That's it for me. What are you reading, watching or thinking about lately? Remember, you can always hit reply to this email if you want to share or just say hi :)
Have a good weekend!
— Nesima